🔵 2023 Holiday Social
Tuesday, December 12, 2023 (6:00 PM - 9:00 PM) (EST)
Description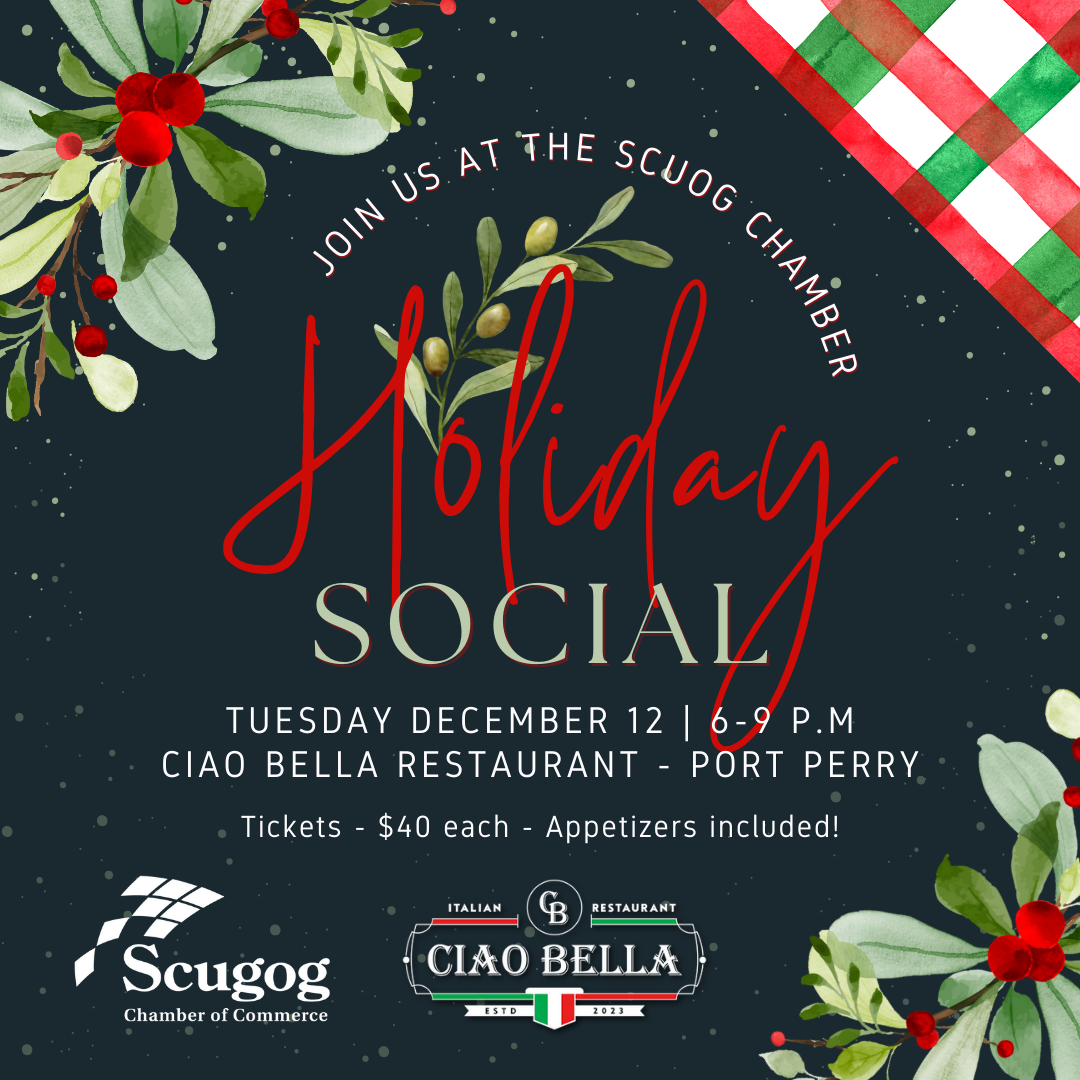 The Scugog Chamber's Holiday Social Is Coming Up On Dec.12th!

The Holiday Social is a wonderful opportunity to get together with friends before the holidays and to celebrate all the successes of 2023. This event will be held at the always incredible Ciao Bella Italian Restaurant and will feature delicious food & drinks, short speeches from the Chamber and other local dignitaries, and of course, amazing company.

You won't want to miss this one, so click the register link above to let us know you're coming!
Ciao Bella Italian Restaurant
150 Water Street
Port Perry, ON L9l1c4 Canada

Tuesday, December 12, 2023 (6:00 PM - 9:00 PM) (EST)
Categories
Chamber Events

Registered Guests
20
Submit Your Event
Share your community event with a wider audience by submitting it to the Scugog Chamber of Commerce Event Calendar! Whether it's a local festival, business workshop, or special gathering, let your event shine by reaching the vibrant community through our calendar. Boost attendance, engagement, and community spirit by showcasing your event on a platform trusted by locals.
Each year the Scugog Chamber of Commerce has the pleasure of hosting 4 Signature Events. To learn more about how you can get involved in any of them click on any of the images below.