🔵 President's Social
Monday, December 19, 2022 (6:00 PM - 9:00 PM) (EST)
Description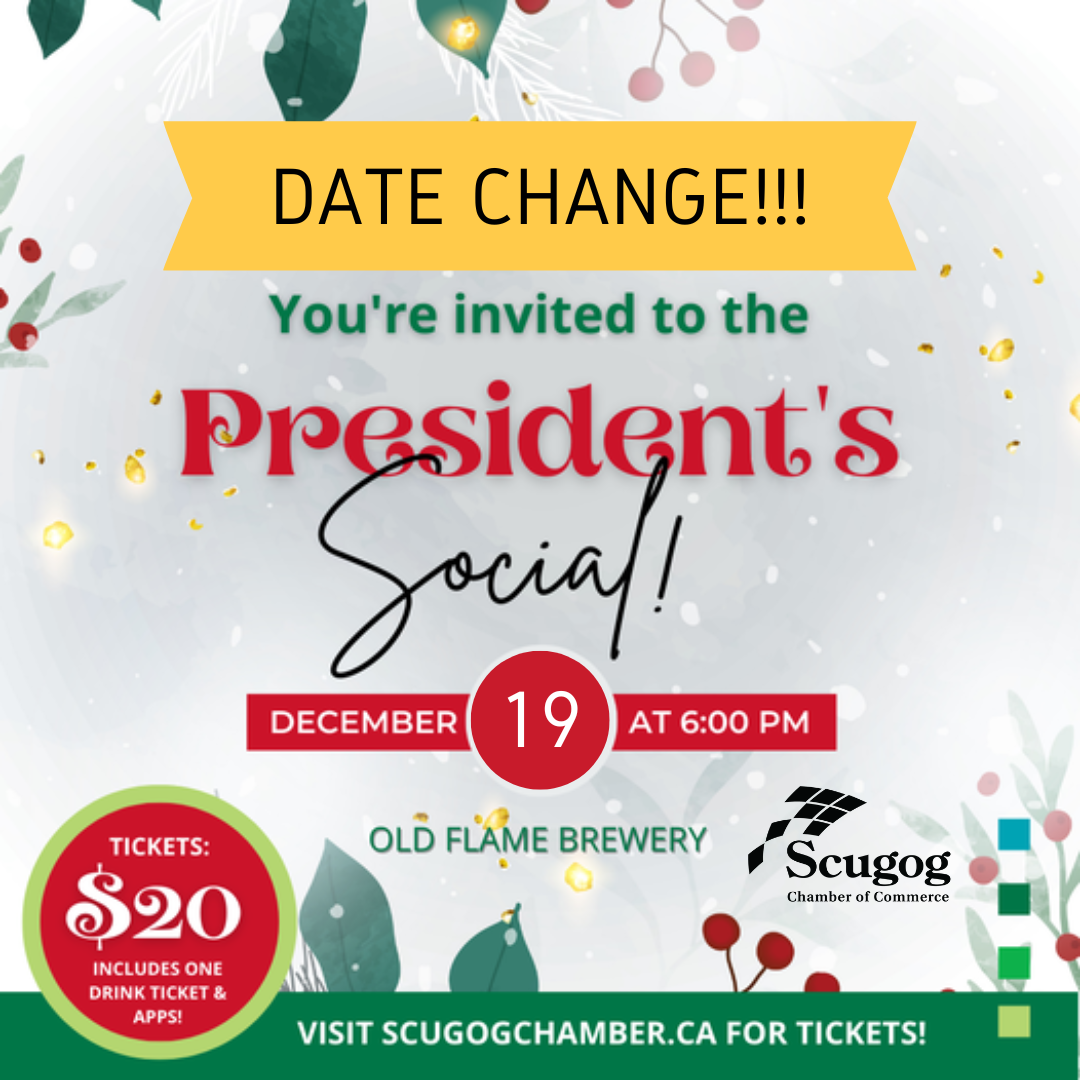 🌨 RESCHEDULED DUE TO WEATHER!!!
Join us at the 2022 President's Social, as we say a huge thank you to this year's Chamber President Michael Filip! We'll be gathering at Old Flame Brewing Co. for drinks, appetizers, and laughs on December 19th. Tickets include one drink ticket and appetizers. We have lots to celebrate as a Chamber this year, we hope to see you there! 🥂🎊
Old Flame Brewing Co
135 Perry St
Port Perry, ON L9L 1B8 Canada

Event Contact
Shannon Roberts

Monday, December 19, 2022 (6:00 PM - 9:00 PM) (EST)
Categories
Chamber Events

Registered Guests
31
Submit Your Event
Share your community event with a wider audience by submitting it to the Scugog Chamber of Commerce Event Calendar! Whether it's a local festival, business workshop, or special gathering, let your event shine by reaching the vibrant community through our calendar. Boost attendance, engagement, and community spirit by showcasing your event on a platform trusted by locals.
Each year the Scugog Chamber of Commerce has the pleasure of hosting 4 Signature Events. To learn more about how you can get involved in any of them click on any of the images below.